Metal Seated Gate Valve Working Principle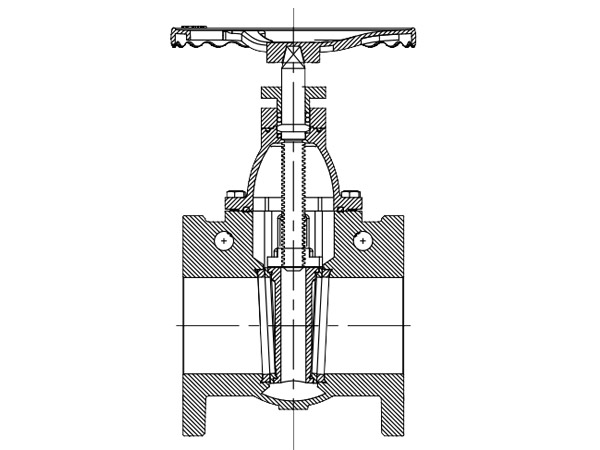 Metal Seated gate valve vs resilient seated gate valve, Usually both can be used on the water pipeline, reilient seated gate valve more for clean water pipeline, because the granular medium will cause damage to the rubber of the gate, while the metal seated gate valve is more widely used, the hardness of the bronze seat makes in the granular medium can also be very good to achieve the sealing effect and service life will not be greatly affected. But the metal seated gate valve production cycle is longer, the use of higher costs, so the choice between the two or according to the working conditions of the media conditions and budget to choose.
Metal Seated Gate Valve Installation and Commissioning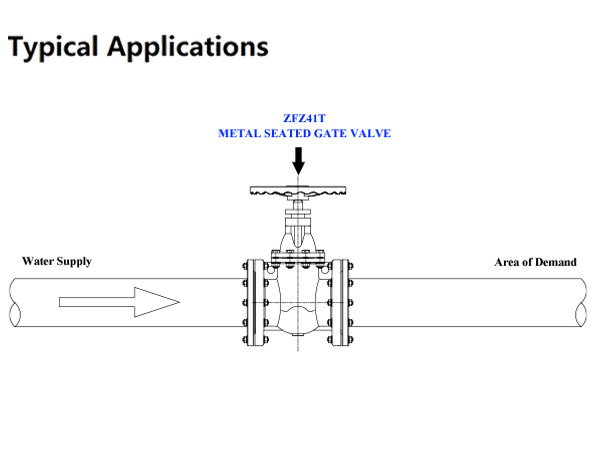 Metal seated gate valve in the pipeline does not require frequent maintenance, depending on the time of use, the stem O-ring can be replaced periodically to reduce the possibility of leakage. For specific use, please consult Zeco Valve Group.
Metal Seated Gate Valve Material and Standard
Size Range: 2"~64"
Pressure Rating: 10bar ~ 25bar
Face to Face Dimensions: AMSE B16.10, EN558-1
Flange End Dimension: AMSE B16.5, AS4087, EN1092-2
Coating: WRAS approved Fusion Bonded Epoxy Coating
Inspection and Test: ISO 5208 / EN 12226-2
Part

Material

Standard

Body

Ductile Iron/ Cast Iron

EN 1563/DIN 1693

Bonnet

Ductile Iron/ Cast Iron

EN 1563/DIN 1693

Trim

Ductile Iron/ Cast Iron

EN 1563/DIN 1693

Seat

Bronze/Brass

ASTM B62/ ASTM B148

O-ring

EPDM / NBR

ISO 4633

For materials options not listed, consult factory.

Zeco manufactures valves in more than 50 different alloys.