Resilient Seated Gate Valve Working Principle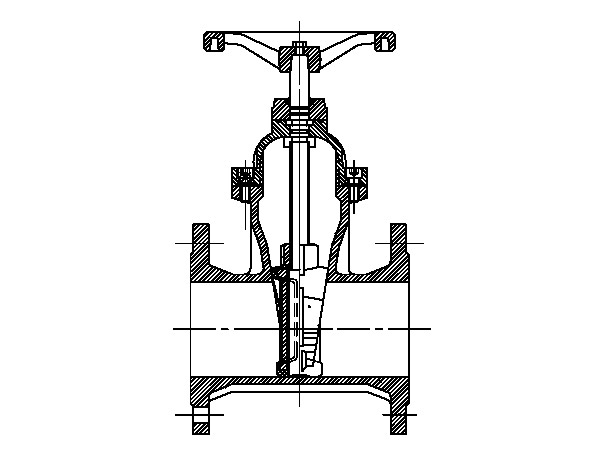 The main seal is entirely rubber covered gate, under the action of operating force and hydraulic pressure produced a small amount of adaptive elastic deformation, and precision casting of the seating stroke excellent sealing effect.
Resilient Seated Gate Valve Installation and Commissioning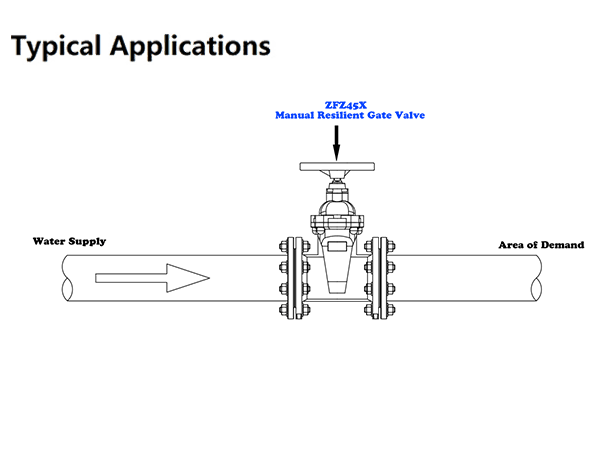 If maintenance is required, the o-ring can be replaced online directly on the pipe. When installed, pay attention to the use of temperature and corrosivity, can be used to replace rubber parts suitable for the use of temperature. For specific use, please consult ZECO Valve Group.
Resilient Seated Gate Valve Material and Standard
Size Range: 2"~48"
Pressure Rating: 10bar ~ 25bar
Face to Face Dimensions: AMSE B16.10, EN558-1
Flange End Dimension: AMSE B16.1/16.42, AS4087, EN1092-2
Coating: Fusion Bonded Epoxy Coating
Inspection and Test: ISO 5208 / EN 12226-2
Part

Material

Standard

Body

Ductile Iron

EN 1563/DIN 1693

Ductile Iron

EN 1563/DIN 1693

Stem

Stainless Steel 431

EN10088-1/ASTM A959

Wedge

Ductile Iron + EPDM / NBR

EN 1563/ISO 4633

Nut

CuZn39Pb1 / C37000

EN12167/ASTM B135

Handwheel

Ductile Iron

EN 1563/DIN 1693

For the materials options not listed, consult factory.

ZECO manufactures valves in more than 50 different alloys.