Wafer Butterfly Valve Working Principle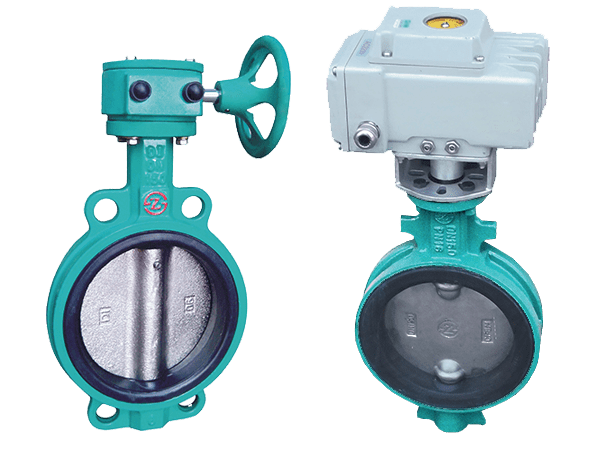 Large diameter can be increased due to the increase of torque, which can be increased by adding a turbine head or electric actuator. Electric actuators can be equipped with common type, household type, explosion-proof type and regulating type according to different working conditions, which can realize remote control and computer networking.
Wafer Butterfly Valve Installation and Commissioning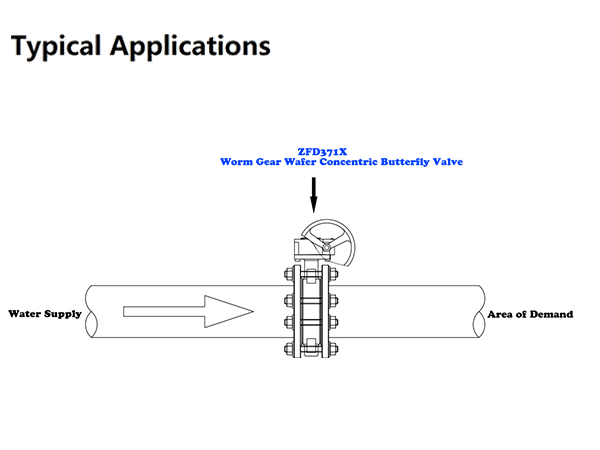 This valve must be equipped with butterfly flange. Put the butterfly valve into the middle of the special flange at both ends of the pipeline, and use the double head bolt through the pipeline flange and clamp butterfly valve to lock tightly, then it can be used normally. For specific use, please consult ZECO Valve Group.
Wafer Butterfly Valve Material and Standard
Size Range: 2"~48"
Pressure Rating: 10bar ~ 25bar
Face to Face Dimensions: EN 558-2008
Flange End Dimension: EN1092-2, ISO 7005-2
Coating: Fusion Bonded Epoxy Coating
Inspection and Test: EN 1074-1 and 2, EN 12266
Part

Material

Standard

Body

Ductile Iron

EN 1563/DIN 1693

Ductile Iron

EN 1563/DIN 1693

Stem

Stainless Steel 431

EN10088-1/ASTM A959

Handle

Ductile Iron

EN 1563/DIN 1693

Seat

EPDM

ISO 4633

Bushing

CuZn39Pb1 / C37000

EN12167/ASTM B135

For the materials options not listed, consult factory.

ZECO manufactures valves in more than 50 different alloys.